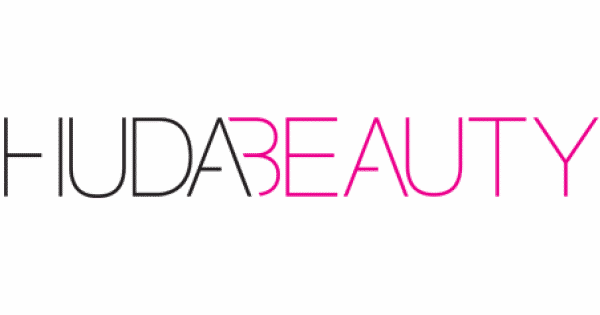 *This is not a sponsored post
Hey there! Today I'm going to review one of my all-time favorite foundations: the Huda Beauty #FauxFilter Luminous Matte foundation! I purchased this foundation as soon as it arrived to Sephora, and I've been loving it ever since!
Okay so first off, I only have two foundations. I'm using the Maybelline New York Fit Me! foundation for everyday wear, and I'm using the Huda Beauty #FauxFilter foundation for special occasions such as parties, dinners and other social gatherings because of its full coverage (even with one layer!).
What does the internet say?
Huda Beauty's #FauxFilter foundation is priced at $40, so it definitely does not qualify as an affordable makeup product. However, the quantity (and quality) might compensate with the price.
Huda Beauty offers the foundation in 40 different shades with 4 undertones, which makes it perfect for every skin tone. However, this wide range also makes it harder to find the perfect shade: more on this in an upcoming post!
#FauxFilter is back with the same full coverage and long-lasting properties, you know and love from the OG formula, but with 24-hour flexible wear, a luminous matte finish AND… it's fragrance-free!

The true filter effect gives instant coverage so seamless that it immediately unifies skin tone and texture as it blurs skin to give a radiant finish. The non-cakey formula is life proof (waterproof, super long wear (24hr), transfer proof, fade proof, sweat proof, humidity proof.) No matter what the weather, occasion or situation, #FauxFilter Luminous Matte will NEVER let you down.

Formula: Liquid
Coverage: Full
Finish: Matte, Luminous

Fragrance free, Vegan, Non-Comedogenic, Water-proof, 24-Hour-Wear, Mask/Transfer-proof

Huda Beauty
Note: When I bought my first Faux Filter foundation, it wasn't fragrance-free and didn't qualify as non-comedogenic, so a major shoutout to Huda Beauty for improving this!
What are my first impressions?
The first thing I noticed when I saw the bottle, was the quantity. In fact, my first bottle last me two years (!). I know that most makeup products have an expiration date, but the foundation was still in perfect shape and I think $40 is a bit too much to just throw away a half-full bottle because it might or might not have exceeded its expiration date.
My first shade was Toffee, and after that I tried Tres Leches. Both shades seemed to match my skintone in the store, but as soon as I applied it at home and went outside, I could see that it wasn't quite the right shade for me. It wasn't a very obvious difference and mixing it with a lighter concealer often did the trick, but when I eventually tried out Dulce De Leche (350G), that's when I knew I finally found the perfect match.
I also noticed the full coverage while I was blending the foundation for the first time. I expected to have to layer to obtain a full coverage look, but you only need as little as one pump. If you're not looking for that full coverage look, you might even be okay with half a pump.
It's important to know that the Faux Filter foundation is definitely not 'lightweight', you can feel and see that you're wearing makeup but it doesn't make you look cakey or oily which is just great.
Conclusion
If you're ready to invest in a good full coverage foundation, this is the one! Whether you've got oily, dry, and/or sensitive skin, Huda Beauty's #FauxFilter Luminous Matte foundation is perfect for every skin tone and skin type!
Tip: If you're looking for a more natural foundation that works great for casual everyday looks and fancy party-looks, you might want to check out the Huda Beauty #FauxFilter Skin Finish foundation stick.